About Us
---





Profile of Proprioter
I am Sanath Fernando.
I am the owner of Fernando Enterprises painting services. A painting service for Wargamer and Collectors since 1994 in Sri Lanka.

I started business at the age of 20, exporting cut & polished gems and gem cutting machinery to USA, Europe and Japan. In 1994, I diversified into Painting Miniatures for hobbyists with a staff of three artists.

In a short period of time, I have established myself as a high quality, painting service for hobbyists employing seventy-five artists.

I have travelled extensively in Europe, USA and Japan and through my constant contacts across the boarders, I have acquired an in-depth knowledge in exports and imports, International Banking and business practices. My wide knowledge of International Trade, professionalism and honesty have enabled me to succeed in quality conscious, Wargamer and Collector hobby market in a short period of time.
When you entrust me with your painting job or any art related job, you are assured of a truly professional job.

I'm looking forward to your order.
FERNANDO ENTERPRISES
MINIATURE PAINTING SERVICE
Painting a miniature to high quality is not an easy task.
It needs time and skill to complete a nicely painted figure.

Fernando Enterprises is a Professional Miniature Painting Service in Sri Lanka

We paint 6mm 10 mm, 15mm, 25mm, 54mm, 70mm, 80mm, 120mm Figures, Semi flat & Flat Zinnfiguren of any size in metal, plastic to suit to your requirement Our skilled staff of 75 painters will complete any miniature painting job to your satisfaction

Our capacity is large, delivery time is short and prices competitive

You do not need to know any import and export procedures to work with us

If you are interested in having miniatures painted or any other Art Related Job please e- mail, fax or write to us
---
E-mail



Address
Fernando Enterprises
No : 63, Old Walana Road, Walana,
Panadura 12500, Sri Lanka.

TEL/FAX : 0094-38-2244306 MOBILE: 0094 (0) 714 909823
---
Some Pictures of our workshop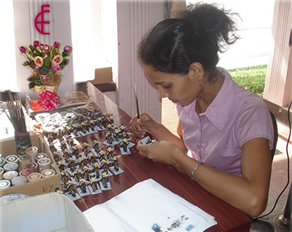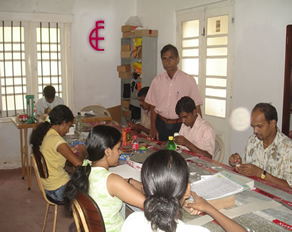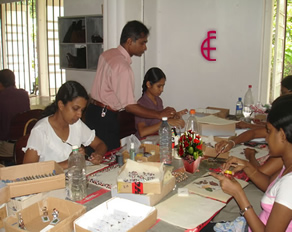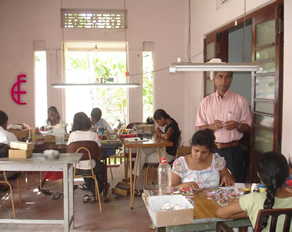 Fernando Studio 4000 sq.ft. New Building
- Now in Operation -